The challenge is to perform with my eyes shut: Vinit Kakar on his re-entry in Vignaharta Ganesh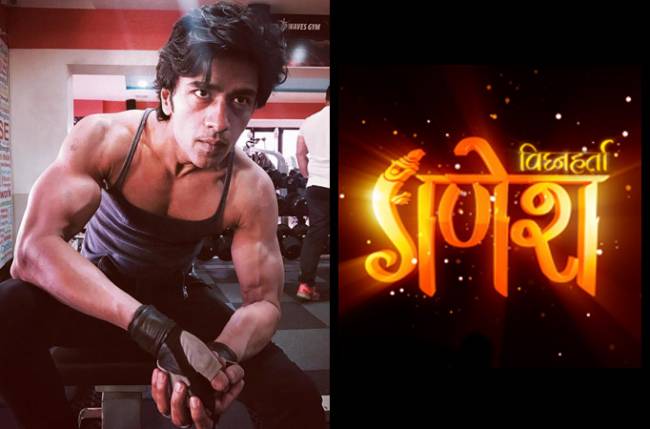 Vinit Kakar impressed the fans with his performance as Gajmukhasur in Sony TV's mythological drama Vighnaharta Ganesh (Contiloe). But, looks like it is not only the fans who are in awe of him but the makers too.
As we all know, Vinit will soon re-enter the show as Andhakasur, the son of Parvati and Shiva and a mistake as Parvati closed the eyes of Shiva. In an exclusive tete-e-tete with Vinit, he spoke at length about his role, his experience of shooting for Vignaharta Ganesh once again and his joy of re-uniting with his ex-colleagues.
Vinit averred, "Andhakasur is one of the central characters in the show. He is as important as Shiva, Parvati and Ganesha. I have shot for a lot of shows and played intense mythological characters but, I must say; this was one of the most challenging roles by far. I am required to keep my eyes shut and deliver a performance as I am shown blind in the show. To perform and express without looking at someone is not so easy but thanks to the amazing team I have, we pull it off appropriately. "
On his experience shooting for the show, he said, "It's like homecoming! Contiloe is one of the finest production houses and I am proud to be associated with an esteemed company."
"The Director, Ranjan Singh and especially our creative, Himani Rathore is a fabulous being and the work environment is positive."