Thakur to be worshiped as Goddess Kali in Jagat Janani Maa Sarada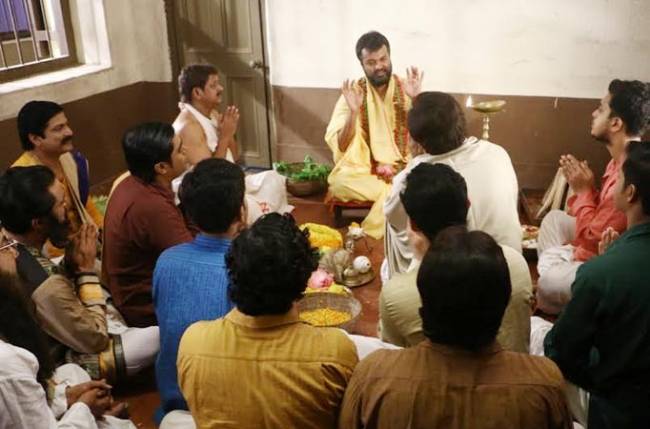 It is time to witness a historical moment in Aakash Aath's period drama, Jagat Janani !
Well, according to our reliable source, in the coming episode, Thakur (Suman Kundu) will instruct his disciples to arrange for Kalipuja at Shyampukurbati. Elated on hearing this, everyone will start preparing for Kalipuja.
On the day of puja, when everyone will be confused about the idol of Maa Kali, regarding which Thakur had not instructed them at all, Girish (Sanjib Sarkar) will arrive with flowers and sweets to offer Goddess Kali.
Staring at Thakur's happy face, he will recall the sight of Thakur taking his power of attorney in front of Maa Bhabatarini and declare that Thakur is Maa Kali for him. Next, all the disciples will worship Thakur as Maa Kali.
However, soon after this historical Kalipuja at Shyampukurbati, Thakur's health will deteriorate considerably and Dr. Sarkar (Arun Bandopadhyay) will suggest for a change of place for him, a place more airy and open like the premises of Dakshineshwar.
What will happen to Thakur now?
To know more keep your eyes on the tale or better keep visiting this space.