Richa Mukherjee talks about her hyped lip lock with Mrunal Jain!
Her romantic scene on the show Nagarjun – Ek Yoddha has been creating quite a buzz and here is what the actress has to say about it.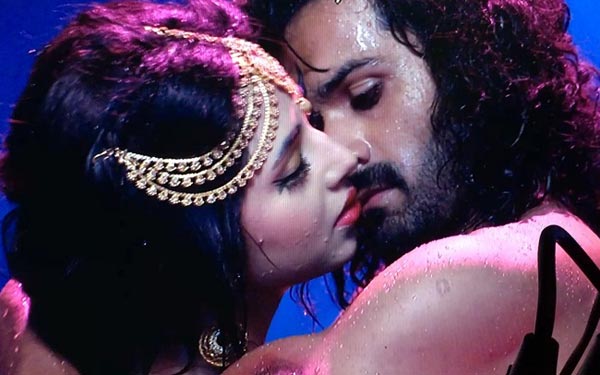 Mrunal Jain and Richa Mukherjee recently shot an intense lip-lock scene for the show Nagarjun – Ek Yoddha. Mrunal plays Shankarachurna on the show and Richa is playing his love interest Urmi. The actors were shooting together for the first time and they started off with a romantic scene. Their lip lock scene had created a lot of buzz in the media as very few shows have actually shown a full-fledged lip lock.
In a statement, Richa said,"Mrunal and I had a good lengthy conversation before the scene so that we could get comfortable while shooting together. Our director played Enrique Iglesias's famous song 'Baby' as I requested for it. It was all fun and went off really well without many retakes. Mrunal made me feel extremely comfortable and I am looking forward for the viewers to witness our chemistry."