Randeep Rai turns an autorickshaw driver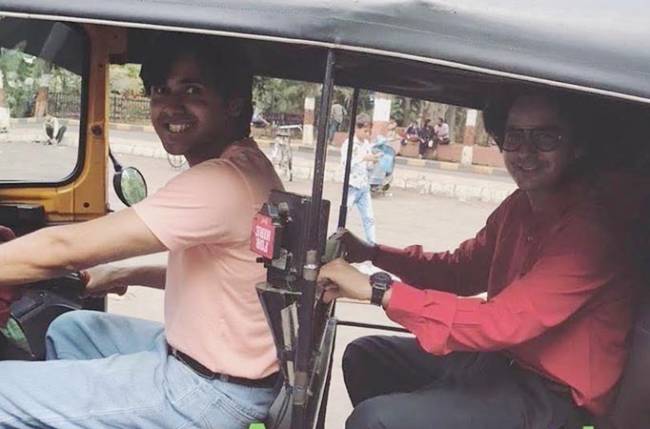 MUMBAI: Commuting in a busy city like Mumbai which is forever transforming is not an easy task. Auto-rickshaws are best suited to these tasks, to navigate through narrow lanes, easy to manoeuvre through traffic and economical. The black and yellow motorised tri-wheeler is one of the most distinct facets of Mumbai city. Recently, Randeep Rai who essays the lead role of Sameer in Sony Entertainment Television's show 'Yeh Un Dinon Ki Baat Hai' tried his hand at driving an autorickshaw on the sets.
The makers of Yeh Un Dinon Ki Baat Hai have successfully evoked a sense of nostalgia amongst its viewers with beautiful memories of the 90s era. After showcasing the school life of Sameer (Randeep Rai) and Naina (Ashi Singh), the show will now regale audiences with their college romance. While shooting for the college sequence and during the changes happening on sets, Randeep and his co-stars got some time for themselves wherein Randeep decided to take Munna (Sanjay) and Pandit (Raghav) on a joyride in a rickshaw!
When contacted, Randeep Rai confirmed, "We have recently begun shooting for the college track and we had some time to ourselves on the sets. For a certain sequence, the production team had called for a rickshaw. I jumped into the driver's seat and told Munna and Pandit to sit in the rickshaw and took them on a short trip around Film City. It was a completely unplanned move! All three of us love to act goofy on the sets whenever we get time from our shoots and during breaks, click photos and videos and post it on our social media profiles for our fans. And shooting for the college track is total fun, it feels as if I am back in college. Thanks to the show I am getting an opportunity to relive the wonderful days of college."