From getting slapped in GullyBoy, to slapping someone in Girliyapa's Girls Hostel, Srishti Shrivastava owns the screen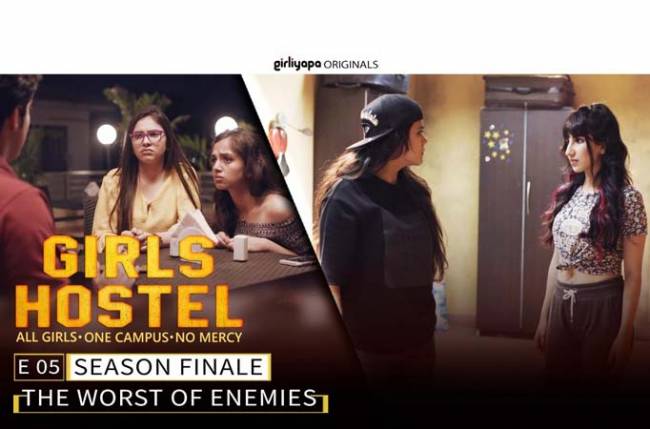 MUMBAI: Last seen as Albina in Gully Boy, the girl who got slapped by Alia Bhatt's character Safeena; Srishti Shrivastava is trying myriad roles and expanding her acting horizon. She is currently part of the ensemble cast of Girliyapa's Girls Hostel and portrays the characters of Jo – a fierce tom-boy dental college student. Girls Hostel is a show that explores the lives of 4 girls studying in a dental college, trying to deal with everyday hostel life problems. From strict warden to sneaking out at night to fighting with roommates, this web series has all the ingredients that take us through a memory flash of our hostel days. The series also stars Ahsaas Channa, Parul Gulati and Simran Natekar.
In the upcoming episodes, Mili and Richa unveil the real reason of Jo and Zahira's fallout. However, among all the revelations made; and amidst high tempers, Jo loses her cool and slaps someone across their face! Well, it seems like, from getting slapped in Gully Boy, to slapping someone on Girls Hostel, Srishti Shrivastava owns the screen with her furious and bold characters.
Talking about this stint of hers, Srishti Shrivastava said, "Talking about this stint of hers, Srishti Shrivastava said, "Jo's character is that of a very strong girl and someone who never tolerates anything wrong. Standing up for something she believes makes her a very powerful and fearless person. It is surely going to be entertaining and surprising at the same time, as the audience finds out what actually happened between Jo and Zahira. While I believe in non-violence, and I've never slapped anyone ever, slapping was a new experience for me as an actor. It first happened in Gully boy when Alia and I totally went for the fight. It was so fresh and so so exciting for me!"