Counting blessings for Karanvir & Teejay!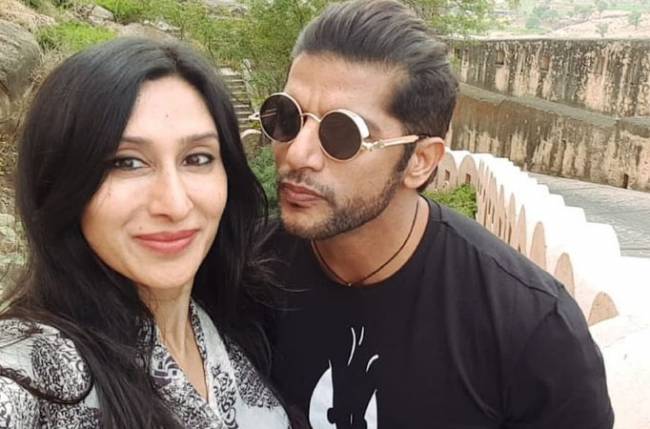 MUMBAI: While we are still withdrawing from the daily dose of the reality show Bigg Boss, the inmates are living it up after missing out for 3 long months. One of the top 5 finalists, Karanvir has spending lots of time with his twin daughters & his wife & catching up with friends. The couple took off to Jaipur as a part of a tourism campaign & planned an impromptu trip the Ajmer Sharif Durgah.
Karanvir & Teejay were traveling to the pink city & caught up with Karanvir's co-contestant sisters Saba & Somi.
Apparently the sisters ,
Karanvir shares, 'A work trip turned into a vacation as Teejay's birthday coincided with it. Also after Bigg Boss, I wanted to visit a sacred place to seek blessings & express my gratitude for the last year that had been. Also we had Saba & Somi for company & their family gave us a very warm welcome as we visited them so they joined us. It was surreal at the Dargah & Teejay couldn't have asked for a better birthday celebration.'3